kristen ullrich, owner
Kristen Ullrich is a graduate of Boston College as well as the Institute for Integrative Nutrition. After spending 20 years in the corporate world she decided to follow her passion for fitness and in January 2014 opened Southern Rhode Island's first Barre studio and athletic apparel boutique - BarreCoast. In November 2014 BarreCoast opened a second studio room dedicated exclusively to yoga. In September 2015 BarreCoast launched it's ecommerce efforts bringing the retail boutique online and in July of 2016 expanded again adding TRX. In July of 2018 BarreCoast launched its third studio room for boxing.
Kristen is Barre certified through the YogaWorks BarWorks program and has since worked with Jocelyn Kay-Levy to develop BarreCoast's own specific barre certification. Kristen began practicing yoga in 1998 while living in California. She received her asthanga yoga teaching certification with David Swenson in 2001 and completed her power yoga training with North East Power Yoga in 2012. She has also participated in ongoing workshops with teachers such as Ana Forrest, Rolf Gates, Kino McGregor, Shiva Rea, Coeli Marsh and Philip Urso. Kristen trained for boxing through Everybody Fights. In the past Kristen has also taught aerobics, step and muscle conditioning classes.
Kristen teaches barre, boxing, yoga, HIIT and TRX and also offers private group and personal training. You'll find Kristen's classes to be motivating and challenging yet welcoming for all fitness levels.
BARRE + BOXING + HIIT + TRX
Leanne is trained in Stott Pilates Method and has been teaching Pilates for 6 years at Luxe Fitness in Westerly. Leanne started teaching a small group at John Ward Physical Therapy in Charlestown, RI in 2009 and many students from that group are still practicing with her to this day.
Leanne also holds a certification as a PIYO instructor which incorporates a Pilates and Yoga mix and enjoys attending trainings to add to her repertoire. Barre is a mix of all of Leanne's favorite forms of exercise combined into one intense, amazing workout.
BARRE + TRX
Hillari is a certified Barre Fitness instructor through the BarWorks teacher training program. She is also a Spin instructor certified through Madd Dog Athletics and teaches at Luxe Fitness Clubs in Westerly.
Born and raised right in Westerly, Hillari has been highly involved in fitness for most of her life. Hillari also brings with her 16 years of experience in tap, jazz and ballet.
When she is not at the gym, or instructing classes, she enjoys spending time with her family and friends, cooking and going for walks with her dog, Zeus!
BARRE + YOGA
In 2014 Heather became both a certified Barre instructor through BarreCoast and a RYT 200 yoga instructor through North East Power Yoga.
When not in the studio Heather enjoys walks on the beach with her dog Lucy and spending time with her husband Rob and children Sterling and Skylar.
Heather has personally experienced many positive changes to body, mind and spirit through her yoga and barre practice. She is an energetic and motivating teacher who looks forward to sharing her passion!
BARRE + BOXING + HIIT + TRX
Dori is certified in Barre Fitness through the BarreCoast training program led by Jocelyn Kay-Levy. Dori began teaching group fitness classes at Providence College in 2005 and is certified through the Aerobics and Fitness Association of America. She is certified as a personal trainer through the American Council on Exercise and certified as a spin instructor through Madd Dog Athletics.
She is also a personal trainer and teaches spin and Group X classes at Luxe Fitness. In her spare time enjoys spending time with her dog, jogging, and relaxing on the beach. Dori has enjoyed watching BarreCoast grow since its opening and is excited to be a part of such a welcoming exercise community!


YOGA
Kris has always been a strong believer in physical health, nutrition and a spiritual practice. She began teaching fitness in 1982 at the John Harris Fitness Center in Vienna, Austria and went on to teach for years in Florida and Rhode Island. Kris started practicing yoga in 1998 and teacher training in 2002.
Kris has E-RYT 500 and over 800 hours of teacher training with Baron Baptiste, Richard Freeman, Richard Rosen, Colleen and Rodney Yee , Anna Forrest, Sean Corne and Shiva Rea. She is one of the first to earn her UZIT (Urban Zen Integrative Therapist designation, via a ground breaking foundation and program set up by Donna Karen to help facility holistic care for the patient. Further, she has completed training workshops with John Friend, Dharma Mittra, Sally Kempton (meditation) along with Tommy Rosen (dealing with recovery). Kris has also been part of Recovery Yoga a non for profit 501C that helps recovery, addiction at communities of incarceration. A student of Ayurveda, Kris was founder of two organic bottled tea companies to help people stay balanced through herbal tonics.
YOGA
Krystal teaches energetic and lighthearted vinyasa flow classes, inspired by Shiva Rea's Prana Flow® Yoga. She is constantly moved by what a yoga practice can do for a person, both on and off the mat, and feels honored to be a student and teacher of the flow.
Krystal is a registered yoga teacher with Yoga Alliance and completed her 200 hour Teacher Training with Sid McNairy of Lifeline Power Yoga (now SidYoga) and Dechen Zezulka of the Mystic Yoga Shala. She is in the last stages of completing the 500-hr Shiva Rea Prana Flow® Teacher Training with Senior Teacher Coral Brown and Debbie Valois.
In addition to yoga, Krystal also has great passion for the ocean, animals (especially border collies!) and maritime history. Please join her on your mat and always remember that yoga is a practice, not a perfect!
YOGA
Justine Miller is an E-RYT 200 yoga instructor, certified Barre instructor though BarreCoast and is currently working toward her 500-hour Ayurvedic Yoga Teacher certification and Life Coach certification. Justine's training at the Kripalu School of Yoga and Ayurveda has allowed her to teach from an intuitivee and knowledgeable place. Her creative sequencing and love for the practice of yoga empowers her students to find the divine in every day life. Combining the science of life, or Ayurveda, into her yoga teaching supports her students in feeling balanced and in harmony with themselves and nature. Off the mat and out of the office, you can find Justine swimming in the ocean, walking through the woods or making vegan carrot cake.
BARRE
Jenny received her Bachelor of Science from the University of Rhode Island and became BarreCoast certified in 2014. Jenny works in the corporate world and finds working out helps to keep her balanced. She has had a love of fitness her entire adult life; yoga, running, spinning, weight lifting... and is always up to trying something new!
Two things Jenny loves are music and fitness making barre a perfect fit! When not working Jenny enjoys spending time with her husband, family and friends.
BARRE + TRX
Kimberly received her Bachelor of Science from James Madison University in Dance and Graphic Design. She became BarreCoast certified in 2016 and is pumped to be a part of this killer team. In her classes, you can expect to get your sweat on with a side of comedy and rockin' playlists to keep you going.
When she's not at the studio or working on our graphics she is spending time painting, biking or hanging by the ocean with the fam.

FOLLOW
YOGA
When I started teaching yoga in 2012, I was concerned about my kids remembering me for my smile. So every time I got on my mat, in every pose, I practiced finding my smile. I love that asana practice is truly a blank canvas on which you create the body, the mind, the life you wish to inhabit.
"It's an experiment" and "Why not?" are two common phrases you will hear me say in practice as I break things down into actionable, adaptable steps, that will help you start, no matter what your level of experience, strength or flexibility may be in this moment. The real work is simply showing up, and then moving intentionally.
My teacher, Jason Crandell, says "Refinement of the fundamentals is the most
advanced practice." I am pleased to carry on this torch of willingness, to keep carving away at what blocks the body from moving freely, whether it be habitual movement or mental patterns. Originally trained in the Baptiste Methodology, my practice has now shifted to a more modern spin on vinyasa with the completion of my 500 hour advanced training with Jason in 2018.
I hope to work with you soon, either in public class, privately, on retreat, or as you begin your own journey into teaching yoga.
On the mat, and off, be playful, be curious, take the time to notice the beauty around you. And always leave a place better than you found it. Namaste!
YOGA
Lauren is a nature enthusiast who is always up for an adventure. She grew up in Cape May County New Jersey where she first found yoga. At first yoga was a new way for her to exercise. It became much more meaningful once she began to experience the benefits of yoga transition from her mat into her daily life. Lauren strongly believes that everyone can benefit from yoga, "it is a tool that can be taken with you where ever you go". Lauren teaches classes at Renegade Fitness in addition to paddle board yoga through New England Science & Sailing.
When Lauren is not at the gym or the studio she can be found hiking, snorkeling, paddle boarding, combing the beach or on a boat. Lauren is a 200hr certified yoga instructor through Live Love Teach at Rhode Island Power Yoga. She graduated with a bachelor's degree in Biology from Stockton University and continues to study the human body. Lauren works at a local Physical Therapy clinic in addition to coaching Narragansett high school lacrosse.

BARRE + BOXING + HIIT + TRX
In May 2014, Christina received her Bachelor's Degree in Communications with a concentration in Speech and Hearing Sciences from Rhode Island College. It was here where she deepened her desire to help people reform their lives. A month prior to that, she became part of the BarreCoast family and currently works as the studio operations manager and TRX instructor. If you don't know Christina for her baked goods, you may know her for her very vocal admiration of fitness professional Shaun T. His ways of addressing his audience and approaching exercise transformed her, causing her to fall in love with the motivating aspect of the fitness world and how powerful it can truly be. She feels fortunate enough to have the opportunity to try and project the same sort of motivation, passion, and commitment in others' lives that she has found in hers. Christina is excited to be on this journey in such a supportive environment such as BarreCoast.
If Christina is not in the studio, chances are she's baking in her kitchen or soaking up the sun at her family's cabana.
YOGA
Valerie's yoga journey started in 2002 with the birth of her first son. Her focus has been inspired by the yoga philosophies of Baron Baptiste. After years of practice in hot Baptiste classes, she was fortunate to spend time training directly with Baron in 2011.
With over 300 hours of registered yoga teacher training, she now delivers classes designed to strengthen and relax all levels of practitioners, mind body and spirit. She believes in the incredible gift that a yoga practice can bring into your life. Today she continues to share her love of the practice with you.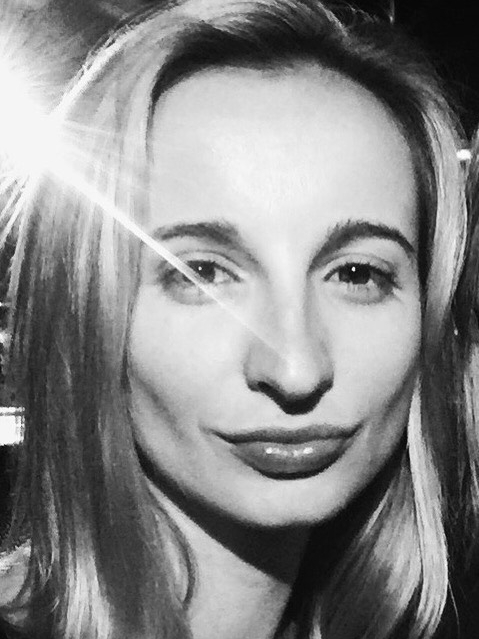 YOGA & BARRE
Krista recently moved to the Mystic/Stonington area from New York City where she lived for seven years working in the fashion industry, She received her 200 hour RYT from Sonic Yoga, NYC. Currently, Krista is in the process of finishing her tier one Baptiste Certification and is working on her 300 hour yoga teaching certification with Elizabeth Johnstone at Recovery Yoga. She completed Level One training with Baron Baptiste in Sedona, Arizona as well as Art of Assisting, and Level Two with Paige Eleisonfounder of Africa Yoga Project. Krista loves what the Baptiste methodology stands for: being in alignment with your true, authentic self creates abundance for all you desire in life. When she's not on the mat, she loves exploring New England!




BARRE + BOXING + HIIT + TRX
Iolanda has been a certified group fitness instructor since 2007. She loves finding inventive and fun ways to inspire people to love fitness, and keep coming back for more! She has taught many different classes including bootcamps, muscle conditioning, high intensity interval training and step classes. In 2009, she took the next step and became a personal trainer. Giving clients one on one attention to help them reach their goals was very rewarding.

In 2017 Iolanda fell in love with barre, and trained at barrecoast to become an instructor.

When not teaching group fitness classes, Iolanda works in special education for the westerly school system. Her real full time job is wife and mom to the three loves of her life Anthony, Talia and Ava.
BOXING + HIIT

Wesley became a NASM certified personal trainer after an ACL tear ended her snowboarding career. After the knee injury, a tough surgery with a few complications, and a long rehab, she developed a brand new love for working out and using fitness to heal the body. This new found passion transitioned her career from a professional athlete to a fitness professional.
Wesley's style of training is influenced greatly by her life in extreme sports. She has a long background in Yoga and Crossfit. Wesley teaches core strength and breath work as the ultimate foundation for strength and fitness.
Wesley has trained with Everybody Fights and Boxcoast to become boxing certified. She is currently working as a personal trainer at Fitnostics and is also working on a certification to become a "Pregnancy and Post-Partum Altheticism Coach" to capitalize on her passion for building a strong core through funtional movements.
Wesley loves sharing her passion for exercise science with all of her clients and likes to take the time to get to know each and every one of them individually. To her, understanding is the key to success and knowledge is power. She wants everyone to understand their muscles, how they work to create movement within their bodies, why we do the movements we do, and how they can benefit the body!
YOGA
Lindsay is a mama, partner, lifetime student, artist, and teacher.
She began teaching yoga in 2012 earning her 200 hour certification in Power Vinyasa. Since then she has studied traditional Hatha, and Vinyasa yoga with
Tom Gillette at Eyes of the World Yoga in Providence. Then in 2016 earned a certification in Yin Yoga with Jennifer Thomas, and Tracey Sondik Meyers at All That Matters in Wakefield.
Lindsay fully believes that yoga is a tool for transformation and should be taught, and practiced in a way that is fun and accessible to all.
She lives in Stonington with her 3 favorite humans, and teachers Owen, Sawyer, and Ken.
BARRE + TRX + BOXING + HIIT
In September 2016, Anja received her Bachelor's Degree in Media Communication at the University of Wuerzburg in Germany. In the same year, she moved to the United States and a few months after to Rhode Island where she began working out at BarreCoast on a regular basis. She fell in love with Yoga, Barre, and TRX coming to class 5-6 times per week. If you come to BarreCoast you surely have seen Anja!
When she was in Germany, Anja was dancing in different groups, practicing ballet for 10 years which made her fall in love with any form of dance and exercise because "dancers are true athletes"!
Anja is very excited about the opportunity to share her passion for barre and TRX at BarreCoast and can't wait to implement her favorite exercises into her own classes!
BOUTIQUE MANAGER/BUYER
Since BarreCoast opened in 2014, Lisa has been an integral part in the expansion of our clothing boutique. Working with Kristen bringing unique athleisure brands to our area and choosing just the right pieces to create our BarreCoast vibe.
Merchandising our window and counter displays, including creating outfit ideas for our clients are some of Lisa's favorite parts of her job. "Style to me is the way in which we express ourselves through fashion and decor".
Although a New Yorker at heart, Lisa is happy to be living in Westerly with her husband and three daughters.
Fitness and fashion are her passions which she loves to share with each person she welcomes through our doors.
BOXING + HIIT

Cara received her degree in Business Administration and Dance in 2010 from Central Michigan University. She has studied many types of dance including ballet, jazz, tap and ballroom. She loves to salsa and swing dance! When she's not at Barrecoast she and her mom "Miss Lisa" own and operate Jeanne's Dance and Gymnastics Center in Westerly, RI. She has been teaching for
almost 10 years with the family business. She is a barre, yoga and TRX enthusiast and is so
excited to be a part of the Barrecoast and Boxcoast team.
BOXING + HIIT + YOGA
Cortney was born and raised in Westerly Rhode Island graduating from the University of Rhode Island with a degree in economics. She found her true passion in teaching yoga and was certified at Down Dog Yoga in Washington DC. She believes that yoga is much more then a "good stretch" but a lifestyle change. Self discipline, self study and devotion are yoga in the form of action.

Cortney was also trained at BarreCoast by Everybody fights. She believes the perfect compliment to a great yoga practice is learning to control your breathing through boxing and High intensity training.

When she is not teaching yoga or boxing you can find her spending time with close family, friends, her fiancé and of course her two fur babies Benny and Tedy.
BOXING + TBB + HIIT
Diane obtained her personal trainer certificate from the National Academy of Sports Medicine (NASM) in 2009 and has continued her education in the industry by adding NASM specialty certificates in sports performance, weight loss, youth exercise, and elderly training. Diane also obtained her spinning instructor certification from Mad Dogg Spinning in 2010. Whether you're taking your first step into fitness or wanting to add variety to your existing workouts, Diane realizes your time is valuable and limited. Besides her passion of being a mother and wife, Diane has helped all levels of clients on their journey to feeling better. She uses a mix of free weights, body weight exercises, and cardiovascular drills to tailor an individual workout for each client/class. Diane's approach to fitness is full body conditioning and creating a healthy lifestyle.
YOGA
After spending twenty-five years working in corporate communications for some of the world's largest companies and brands, Michèle moved to the beach in Misquamicut, Rhode Island to concentrate on finding a more balanced lifestyle.
Until moving to Rhode Island in 2012, Michèle had never taken a yoga class – she was a self-avowed gym rat who preferred high intensity workouts to "…that yoga for people who don't like to sweat." After taking her first hot power vinyasa class, though, she was hooked and has rarely missed a day on her mat since.
She recently completed her 200-hour Baptiste methodology yoga teacher training with The Open Space in Stonington, CT. Her sole intention was to deepen her practice. After completing her training, she realized that leading a class is just as rewarding, adrenaline-filled and fun and as taking a class.
Michèle's teaching style follows the principles of Baptiste yoga - incorporating alignment, mindfulness, flow and breath – with some rock and roll music rolled in.
MASCOT
Bear is BarreCoast's head of Public Relations. With a wag and a woof, he enjoys jumping up to greet all guests and making everyone feel welcome! When not working at BarreCoast, Bear enjoys being anywhere with mom; especially taking long walks on the beach. Bear looks forward to seeing you at BarreCoast soon!